Service is our Business. Heat Exchangers are our Product.
Specialty Helical Finned Tube & Shell & Tube Heat Exchangers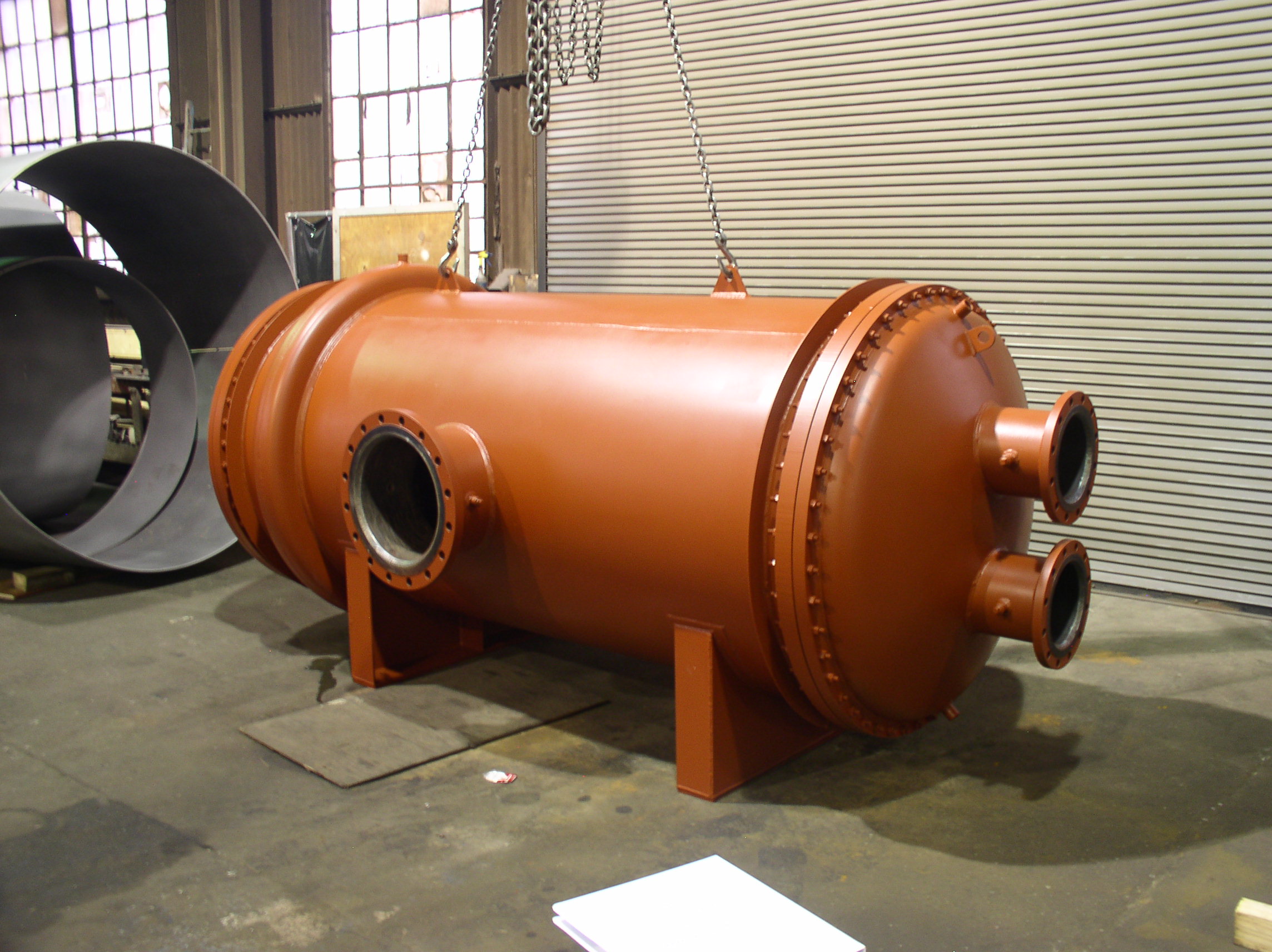 Hoffman Process, Inc. specializes in the thermal and mechanical design of heat exchangers and related products. Designs are to ASME, CNR, API, TEMA and other exchangers and pressure vessel standard code drawings which are developed in-house with Auto-CAD.
HPI Heat Exchange offers reconditioning and remanufacturing of all Griscom Russel Heat Exchangers. Look to HPI for your replacement parts and repair service needs.
We serve a market where process guarantee and ASME Code construction are required, and standard designs are not available. Examples of our capabilities include shell and tube exchangers in pipe sizes 4" - 120" diameter, design temperature and pressure to 1500°F metal and 3,000 PSI. We work in materials from carbon steel through Hastelloy B-3, and titanium.
MATERIALS
Carbon Steel
Stainless Steel
Non-Ferrous Copper Alloy
Inconel/Incoloy
Nickel/Monel
Hastelloy®
Titanium
SERVICES
Gas Cooling and Heating
Liquid Cooling and Heating
Single Component Condensing
Multi Component Condensing
Batch Cooling and Heating
ASME and TEMA Construction
Thermal and Mechanical Design with Guarantee
ASME, TEMA & API Codes/Standards
Finned Tubing & Pipe to 5" IPS
Welded Tube-to-Tubesheet Joints
Special Leak Detection Tests
Process System Design and Shop-Assembled Modules
In-House Software Including B-JAC
AutoCAD Drawings